Coming to theaters this week is one movie. This movie is Incarnate.
---
Incarnate: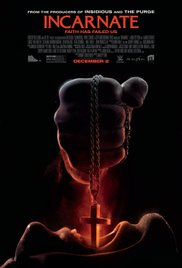 Here's a synopsis for Incarnate provided by IMDB.
A scientist with the ability to enter the subconscious minds of the possessed must save a young boy from the grips of a demon with powers never seen before, while facing the horrors of his past.
---
Are you going to catch this movie coming to theaters this week? 
Leave a comment down below.
If you would like a movie reviewed or have any movie related questions then email us at [email protected].