Coming to theaters this week is one movie. This movie is In the Heart of the Sea.
In the Heart of the Sea: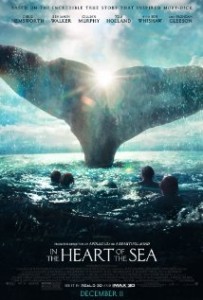 Here's a synopsis for The Lady in the Van provided by IMDB.
Based on the 1820 event, a whaling ship is preyed upon by a sperm whale, stranding its crew at sea for 90 days, thousands of miles from home.
---
Are you going to catch this movie coming to theaters this week? 
Leave a comment down below.
If you would like a movie reviewed or have any movie related questions then email us at [email protected].