Coming to theaters this week are four movies. These movies are 10 Cloverfield Lane, The Brothers Grimsby, The Young Messiah, and The Perfect Match.
---
The Perfect Match: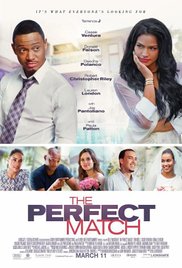 Here's a synopsis for The Perfect Match provided by IMDB.
A playboy named Charlie, convinced that all his relationships are dead, meets the beautiful and mysterious Eva. Agreeing to a casual affair, Charlie then wants a bit more from their relationship.
---
10 Cloverfield Lane: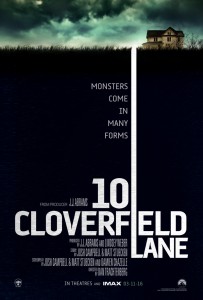 Here's a synopsis for 10 Cloverfield Lane provided by Rotten Tomatoes.
A young woman wakes up after a terrible accident to find that she's locked in a cellar with a doomsday prepper, who insists that he saved her life and that the world outside is uninhabitable following an apocalyptic catastrophe. Uncertain what to believe, the woman soon determines that she must escape at any cost.
---
The Brothers Grimsby: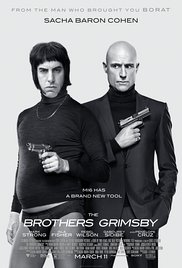 Here's a synopsis for The Brothers Grimsby provided by Rotten Tomatoes.
Nobby (Sacha Baron Cohen), a sweet but dimwitted English football hooligan, reunites with his long-lost brother Sebastian (Mark Strong), a deadly MI6 agent, to prevent a massive global terror attack and prove that behind every great spy is an embarrassing sibling. Nobby has everything a man from Grimsby could want, including 11 children and the most gorgeous girlfriend in the northeast of England (Rebel Wilson). There's only one thing missing: his little brother, Sebastian, who Nobby has spent 28 years searching for after they were separated as kids. Nobby sets off to reunite with Sebastian, unaware that not only is his brother MI6's deadliest assassin, but he's just uncovered plans for an imminent global terrorist attack. On the run and wrongfully accused, Sebastian realizes that if he is going to save the world, he will need the help of its biggest idiot.
​
---
The Young Messiah: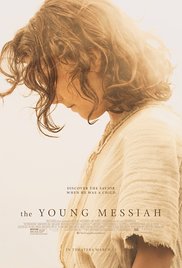 Here's a synopsis for The Young Messiah provided by IMDB.
Tells the story of Jesus Christ at age seven as he and his family depart Egypt to return home to Nazareth. Told from his childhood perspective, it follows young Jesus as he grows into his religious identity.
​
---
Are you going to catch any of these movies coming to theaters this week? 
Leave a comment down below.
If you would like a movie reviewed or have any movie related questions then email us at [email protected].