Coming to theaters this week are four movies. These movies are Mother's Day, Keanu, Ratchet & Clank, and Green Room.
---
Mother's Day:
Here's a synopsis for Mother's Day provided by Rotten Tomatoes.
"Mother's Day" is the latest star studded ensemble comedy from director Garry Marshall ("Pretty Woman," "Valentine's Day"). Bringing together Jennifer Aniston, Kate Hudson and Julia Roberts along with Jason Sudeikis, it's a celebration of mothers everywhere. This big-hearted comedy invites us all to enjoy the laughter, tears and love as three generations come together in the week leading up to Mother's Day.
---
Keanu: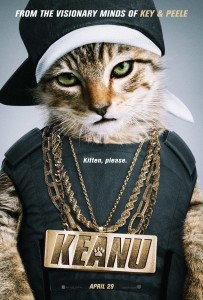 Here's a synopsis for Keanu provided by IMDB.
Friends hatch a plot to retrieve a stolen kitten by posing as drug dealers for a street gang.
---
Ratchet & Clank: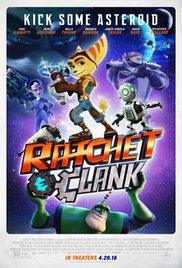 Here's a synopsis for Ratchet & Clank provided by Rotten Tomatoes.
Ratchet and Clank tells the story of two unlikely heroes as they struggle to stop a vile alien named Chairman Drek from destroying every planet in the Solana Galaxy. When the two stumble upon a dangerous weapon capable of destroying entire planets, they must join forces with a team of colorful heroes called The Galactic Rangers in order to save the galaxy. Along the way they'll learn about heroism, friendship, and the importance of discovering one's own identity.
---
Green Room: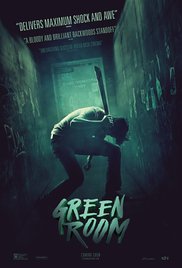 Here's a synopsis for Green Room provided by IMDB.
After witnessing a murder, a punk rock band is forced into a vicious fight for survival against a group of maniacal skinheads.
---
Are you going to catch any of these movies coming to theaters this week? 
Leave a comment down below.
If you would like a movie reviewed or have any movie related questions then email us at [email protected].