A new year is upon us! This year is just packed with great movies. Below is a list of my 10 most anticipated movies of 2015 but before we go over that let's talk about my honorable mentions. These movies definitely sparked some interest from me but didn't fit into the top 10 list. The movies are Pan, The Peanuts Movie, and Project Almanac. 
Now onto my 10 most anticipated movies of 2015! 
#10 >> Mad Max: Fury Road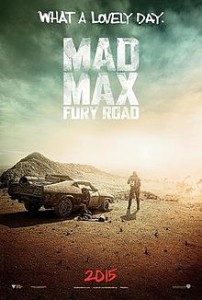 Here's a synopsis: 
An apocalyptic story set in the furthest reaches of our planet, in a stark desert landscape where humanity is broken, and almost everyone is crazed fighting for the necessities of life. Within this world exist two rebels on the run who just might be able to restore order. There's Max, a man of action and a man of few words, who seeks peace of mind following the loss of his wife and child in the aftermath of the chaos. And Furiosa, a woman of action and a woman who believes her path to survival may be achieved if she can make it across the desert back to her childhood homeland.
Here is a continued story from the past. George Miller is back to tell another story with the battle scarred Mad Max. It looks like a great update to the previous movies. They've added Tom Hardy to replace Mel Gibson and included Charlize Theron into the mix. This should be a good outing to the theaters.
Mad Max comes out May 15th.
#9 >> Inside Out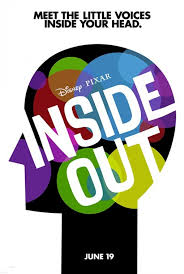 Here's a synopsis: 
Told from the perspective of the emotions inside the mind of a little girl.
Pixar is making a movie about your feelings. Need I say more? 
Inside Out comes out June 19th.
#8 >> Tomorrowland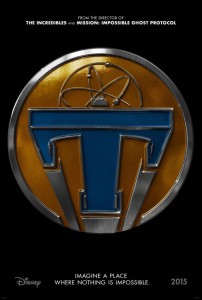 Here's a synopsis: 
Bound by a shared destiny, a teen bursting with scientific curiosity and a former boy-genius inventor embark on a mission to unearth the secrets of a place somewhere in time and space that exists in their collective memory.
There's not much to go by when you watch the trailer but it's fairly interesting when watching the special effects. This different dimension will bring a lot of curiosity to this movie plus you can't go wrong with having George Clooney as your narrator.
Tomorrowland comes out May 22nd.
#7 >> Chappie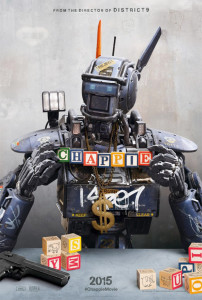 Here's a synopsis: 
After being kidnapped by two criminals during birth, Chappie becomes the adopted son in a strange and dysfunctional family. Chappie is preternaturally gifted, one of a kind, a prodigy. He also happens to be a robot.
Just look at the movie poster and tell me this movie doesn't catch your attention. The trailers bring you in even more to wonder what is up with this robot. Chappie makes you think about the evolution of robots and computers. You can have them try to find their own place in the world without falling into the norms. 
Chappie comes out March 6th.
#6 >> Minions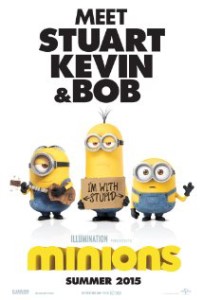 Here's a synopsis: 
Minions Stuart, Kevin and Bob are recruited by Scarlet Overkill, a super-villain who, alongside her inventor husband Herb, hatches a plot to take over the world.
The minions was the bright point of the Despicable Me movie and I'm glad to see they're getting a standalone movie. The trailers so far look entertaining and the minions seem like they're capable of holding down their own movie. This looks like a movie to carry the family and enjoy. There's a big history to the minions and I can't wait to see it.
Minions comes out July 10th.
#5 >> Ant-Man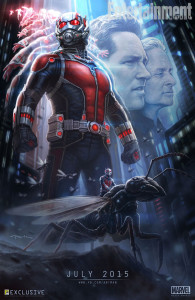 Here's a synopsis: 
Armed with a super-suit with the astonishing ability to shrink in scale but increase in strength, con-man Scott Lang must embrace his inner hero and help his mentor, Dr. Hank Pym, plan and pull off a heist that will save the world.
Ant-Man is finally coming to the big screen! He was one of the missing avengers and now he's finally coming out to play. There's a lot of great things that came come about with this complex character. You have the old Ant-Man, Hank Pym, teaching the future hero, Scott Lang, the ways of saving the world. 
Ant-Man comes out July 17th.
#4 >> Mission Impossible 5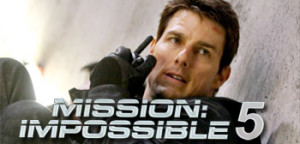 Here's a synopsis: 
No synopsis is currently available.
Tom Cruise is returning back to the Mission Impossible franchise. These sets of movies just keep on getting better. Ghost Protocol was such a good movie and showed Cruise's ability to bring out great work. I can't wait to revisit the missions from Ethan Hunt.
Mission Impossible 5 comes out December 25th.
#3 >> Furious 7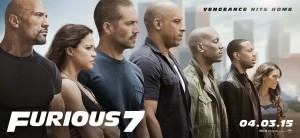 Here's a synopsis: 
Deckard Shaw seeks revenge against Dominic Toretto and his family for the death of his brother.
Taking the bronze is Furious 7. Each installment of the Fast and Furious franchise takes it up a notch. This time they have to deal with Jason Statham as their villain. I expect to see cool races and awesome stunts from the crew. You know this movie will call for more action than the rest. R.I.P. Paul Walker.
Furious 7 comes out April 3rd.
#2 >> Star Wars: Episode VII
Here's a synopsis: 
A continuation of the saga, set thirty years after Episode VI.
Everyone is excited for this movie and so am I. You're returning to the world of Star Wars, what more can I say? It will be interesting to see the vision of J.J. Abrams when given this property and other things he can bring to the table with this space odyssey. This movie didn't snag the number 1 spot because of little information being shared about the movie. Maybe in the coming months the excitement will build and take the top spot but for now it will do well with the silver.
Star Wars: Episode VII comes out December 18th.
#1 >> Avengers: Age of Ultron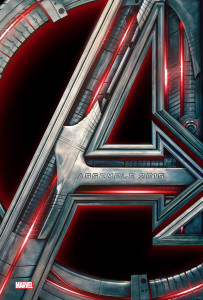 Here's a synopsis: 
When Tony Stark tries to jumpstart a dormant peacekeeping program, things go awry and it is up to the Avengers to stop the villainous Ultron from enacting his terrible plans.
Coming in at the gold spot is Avengers: Age of Ultron. Joss Whedon is back to helm the next installment of the Avengers. Ultron is the main baddie for the Avengers and he means business. There is no doubt that this movie will be epic. The most dangerous bad guy is the one who thinks they're doing the right thing which makes for an interesting scenario. Don't forget you're throwing Quicksilver and Scarlet Witch into the pot to increase the level of intrigue and just overall craziness that the age of Ultron brings.
Avengers: Age of Ultron comes out May 1st.
---
Do you agree with this list? What are your 10 most anticipated movies for this year?
Leave a comment down below.
If you would like a movie reviewed or have any movie related questions then email us at [email protected].